7th BioProScale Symposium 2022
28.03.2022 - 31.03.2022
Langenbeck-Virchow-Haus
Berlin-Mitte, Germany
After  the 6th BioProScale Symposium in March 2021 was held succesfully as 100% online event, our 7th BioProScale Symposium will be again hosted as in-person event (including online option) in Berlin:
Scaling Up and Down of Bioprocesses: Technological Innovation and Cell Physiology Insights
Part 1: Industrial Scale – Scaling up and down – PAT
(28-29 March 2022, Mon/Tue)
Topics: Industrial-scale bioprocessing / Scale up and scale down / Bioprocesses for a circular economy / Process analytical technologies (PAT)
Part 2: High Throughput Bioprocess Development - Advances in Software, Hardware, and Integration
(30-31 March 2022, Wed/Thu)
Topics: Machine learning and modeling of bioprocesses / High-throughput bioprocessing and automation
Venue is the Langenbeck-Virchow-Haus in Berlin-Mitte. Due to limitations concerning the maximum number of people at the venue, the event will be split into two parts which can be booked separately. The presentations and the exhibition taking place physically in Berlin. Additionally, we offer the opportunity to follow the presentations in a live stream.
Stay tuned for further information!
Regular updates will be published also in our LinkedIn group "BioProScale Symposium"
PARTNER
Exhibitors / Media Partner / Sponsors
Organising Partner
Programme (preliminary)
Part 1 (Mon/Tue): Industrial Scale – Scaling up and down – PAT
Part 2 (Wed/Thu): High Throughput Bioprocess Development - Advances in Software, Hardware, and Integration
Registration
To see your ticket options and prices please choose your registration group in the form below
Invoices will not be issued before January 2022
Please also note our Covid-19 policy
Contact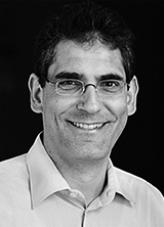 Prof. Dr. Peter Neubauer
Chair of Bioprocess Engineering at TU Berlin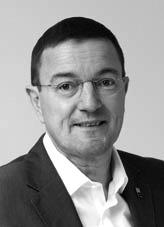 Olaf Hendel
Head of PR and Publishing at VLB Berlin