8th BioProScale Symposium 2024
09.04.2024 - 11.04.2024
Scaling Down and Up of Bioprocesses: Strategies, Tools and Process Performance
The BioProScale Symposium is an event on industrial scale bioprocessing with a long scientific tradition. Target groups are experts from research & development and industrial practice in bioprocessing of pharmaceuticals, food, feed and renewables.
Aug 24, 2023: Call for Papers is open!
Topics 2024
Area 1: Industrial scale process performance and optimization
Large scale bioreactor/bioprocess characterization and modelling, description of cell and reactor heterogeneities, sustainability of bioprocesses
Area 2: Scale down and scale up of bioprocesses
Process performance across scales and process modes. Scale down approaches, small scale simulators of industrial scale processes, scale related cell physiology, validation of scalability, high throughput bioprocessing concepts
Area 3: Process-driven cell performance
Analysis and modelling of cell populations, optimization and design of cell-cell and cell-bioreactor interactions, microbial co-cultivation
Area 4: Integrated bioprocesses
Circular economy concepts, bioprocess coupling, continuous operation, integrating upstream and downstream operations across scales  
Area 5: Process analytical technologies (PAT)
Sensor integration, data modelling fusion, PAT for faster scale down and up of bioprocesses
With accompanying exhibition (Info)
The BioProScale Symposium is jointly organized by the Technische Universität Berlin, Chair of Bioprocess Engineering, and the Institute for Gaerungsgewerbe und Biotechnologie zu Berlin (IfGB) since 2009.
Check also our LinkedIn group for regular updates!
Contact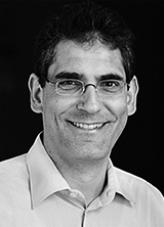 Prof. Dr. Peter Neubauer
Chair of Bioprocess Engineering at TU Berlin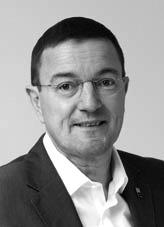 Olaf Hendel
Head of PR and Publishing at VLB Berlin